We offer a wide range of roll wrapping systems for reliable and safe wrapping. Our solutions are modular and can thus be tailored to meet your specific need. They are applicable for all roll sizes and capacities ranging from 30 to 180 rolls per hour. Radial and axial wrapping methods are possible applying plastic, stretch film, kraft or a combination of materials. Our solutions provide optimal protection against climatic, environmental and mechanical stress.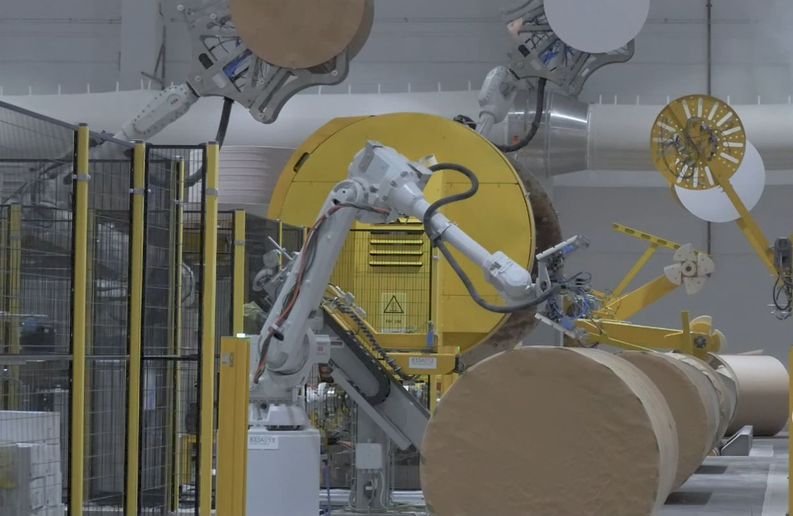 Master product line
With its compact and straightforward design, the Master wrapping product family enables lower investment costs and reduces the need for floor space. All Master wrapping solutions can be easily integrated with existing roll handling systems, as complementary or bypass lines. When fully automated, Master Wrapping lines perform with a capacity of up to 80 rph featuring a. o. robotized header and label applications.
 
Modulwrap® product line
Raumaster Paper Modulwrap® wrapping lines are tailored to fit all premises and specific requirements. Each system can be automated to the required level - from basic manual machines to fully automated wrapping lines including graphical user interfaces with comprehensive diagnostics and process monitoring systems.
All wrapping lines are assembled and tested in our workshops to ensure high quality and quick installation and start up.


Share