Core Handling & Roll Splitting
Market-leading accuracy

Our core cutters meet the highest requirements. They provide the best cutting accuracy on the market combined with correct core lengths. The patented CleanCut technique (read more >>) guaranties smooth core ends with extremely low dust formation, especially into the inner core. Due to infeed technique one single cutter suffices for all core diameters.
Additional solutions for parent core handling:
Core hoppers
Portal robots
Plug insertion
Core transfer
 

A high amount of maintenance-free equipment makes our core cutters easy to maintain. When equipped with diamond blades, the replacement frequency of the blade may be significantly extended. Our clients have been very satisfied with the low noise level remaining under 80dBA for sawing operations. The dust filter comes with a fire prevention system. More on our products' sustainability objectives >>.
Roll Splitting: Recycling made operator-friendly
The function of roll splitter is to decrease waste material and contribute to the pulping process. Our cutting technique guarantees a constant infeed into the pulper which allows for smoother reprocessing with less energy consumption. It also protects the cores from damage thus facilitating re-use of cores, which leads to savings in raw material. The automatic core removal adds considerably to operator safety. We also offer solutions for the re-use of plugs and wrapping material.
Our clients have been particularly satisfied with our user-friendly operator interfaces. They feature clearly visualized device pages and helpful sequence and troubleshooting data. If required, roll identification may be included into the link to MES.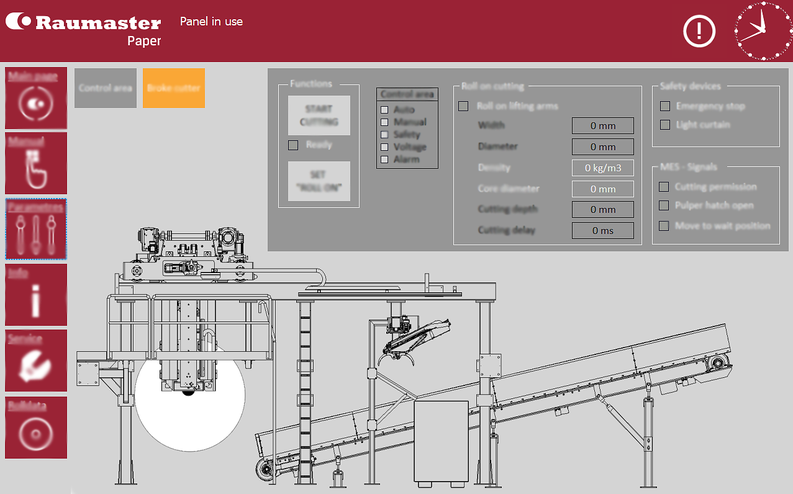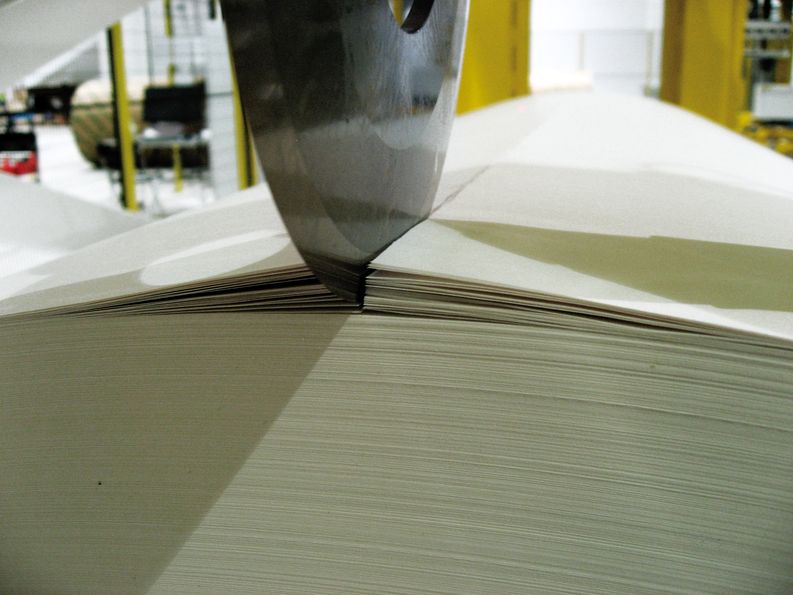 Share