Windmaster - by Raumaster Paper
Windmaster is our new generation two-drum slitting winder embodying state-of-the-art engineering, functionality and a modern design. Its modular concept allows for a high level of adaptability to all dimensions, roll widths, paper grades and the desired degree of automation and equipment. Thanks to a stable and robust design, operation is smooth with little vibration producing excellent roll quality.
 

The higher the level of automation, the higher are also capacity and level of safety. Customer-preferred features are, amongst others:
control system according to EN 1034-3
automatic splicing
automatic core loading with start & end gluing
automatic spool cleaning & returning system (read more >>)
automatic slitter positioning
integrated dust extraction at the slitter station
winding drum surface selectable according to product
machine reel storages
slabbing station

Maximum quality & capacity
At its best, the winder is fully automated and highly equipped thus operating at extremely high operating speed. Short set-change and zero-speed -time as well as a quick machine reel change system with automatic splicing add to safety and exceptional process speed.
Optimal roll quality is reached by a roll hardness control system, which adjusts rider roll load and drum winding force under recipe control. Machine reel storage stations can be equipped with reel rotation drives to prevent roll deformation.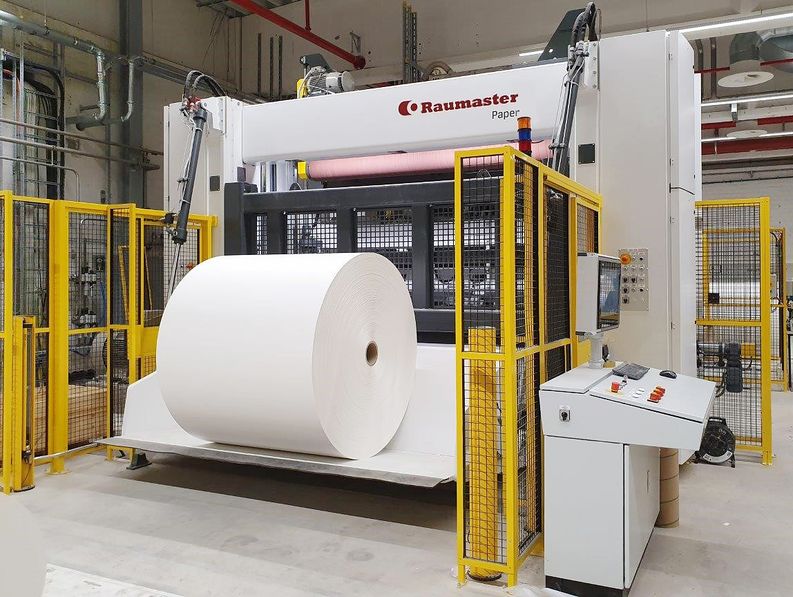 Tiny footprint with high convertibility
Doctor winder
Raumaster Paper applies the modular Windmaster -concept also to its doctor winders, which makes it highly convertible with / for desired equipment and functions. As this rewinder is able to pick up rolls from the floor, it can be installed on floor-level without a pit. One of its most striking features is, however, its tiny footprint, which makes the rewinder especially interesting for modernization projects with limited production space.

high amount of automation possible, eg. automatic threading and slitter positioning
designed with ergonomics in mind, eg. separate operator task platform for web & core handling, joint making and quality control
safety-enhancing interface solutions, eg. pendant controls at unwind for better visuality

Operator friendliness
Raumaster Paper interfaces are user-friendly and highly adaptable providing modern touch screens and a clear design. Our clients have praised the exceptional diagnostics providing valuable troubleshooting information. Field controls are strongly influenced by the desires of our customers and are thus practical not only regarding their functions, but also regarding location, fixation and mobility.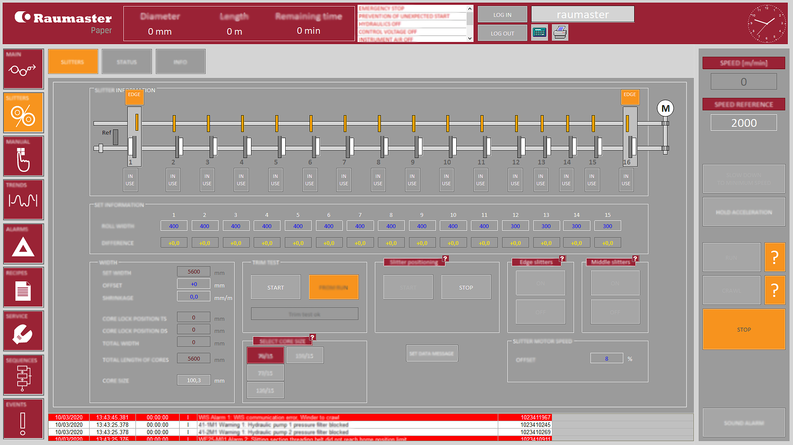 Read also about Coating & Laminating Lines >>.
Share