Coating & Laminating Lines
Turn-key production lines
Raumaster Paper´s versatile products can be composed to full-scale coating and laminating lines comprising winders, reelers, unwind and rewind units and applicatory accessory for paper and board processing and finishing. Thanks to modular concept, our equipment is highly adaptable to various components, changing mill environments and specific client requirements and production systems. Please see our product pages for more information on specific equipment.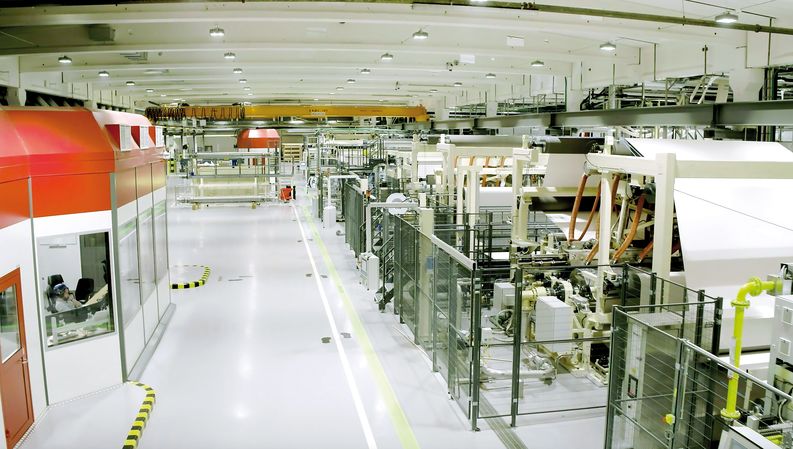 Making it work
The complex operations of entire production lines emphasize the need for functionality and smooth processes. A high level of automation and auxiliary equipment are the precondition. We offer, ao.:
Splicing at full speed - turret products. Our turret unwinding units offer automatic roll change without process interruption. Flying splice is done at full speed. The unit features a width adjustment function for different roll widths and is adaptable for paper and board rolls with core. The unwinder is capable of handling plastic, aluminium or steel cores. Additionally, we offer options for fully automized reel feeding to the unwind and waste reel handling for optimization if capacity.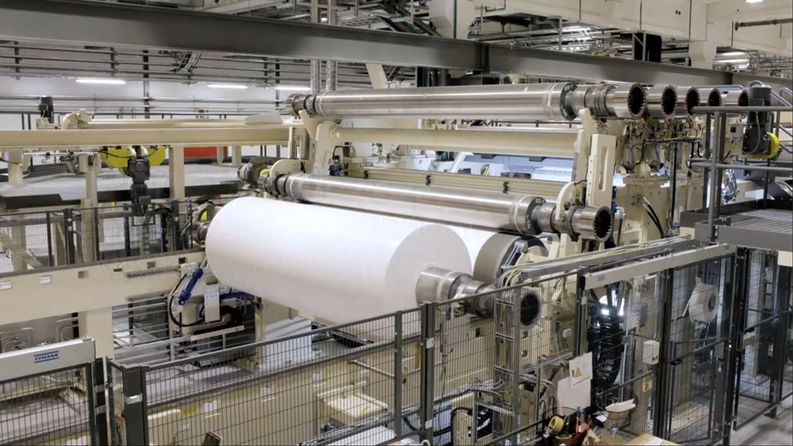 Pope reeler. As with the turret unwind, automatic roll change without process interruption is also possible for our pope reelers. Flying splice is done at full speed with modern web cutting devices.
Automatic spool return. As a rule, emptied spools are returned from the winder to the pope reeler by crane involving operator procedures. Raumaster Paper offers an automatic conveying system with integrated spool cleaning for this purpose. Read more >>.
Operator-friendly control system. Smooth operation does not only refer to mechanical functionality, but also graspable logic. Raumaster paper interfaces are user-friendly offering a clear design. Read more on winders >> and Raumaster Paper automation >>.
Complete safety systems. Our products are always delivered with complete safety systems. Stateof-the-art safety equipment and full automation facilitate the highest degree of safety. Cross-disciplinary safety reviews are done at multiple stages of the delivery process to ensure system safety. Read more on safety >>.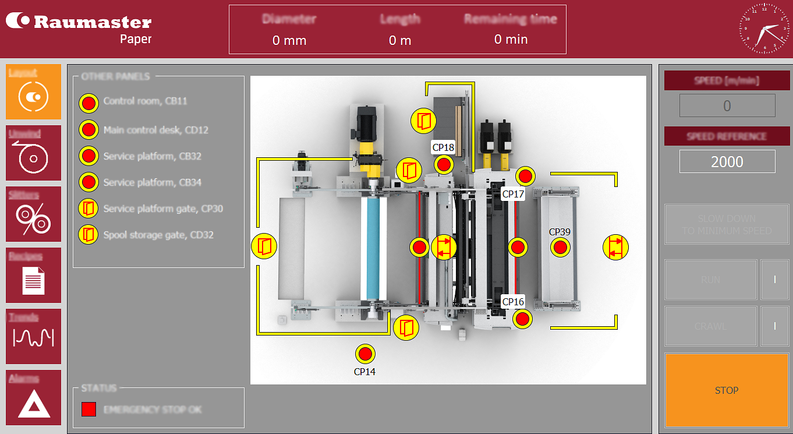 Share