Safe and smooth
Conveyor systems is where Raumaster's story began and where Raumaster Paper´s core competence still lies, even today. During nearly four decades in business, we have optimized our products to fulfill the highest demands: even after a long ride over miles of conveyors and with several handshakes – your rolls will reach their destination, safe and smooth.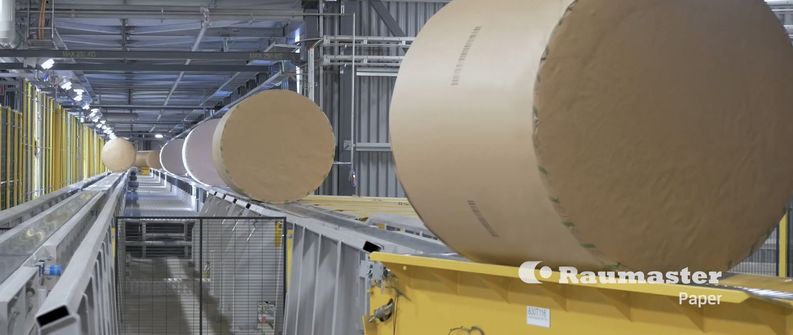 Raumaster Paper´s conveyor products are always custom-made and perfectly tailored to suite our clients' specific demands. They may be integrated into all paper finishing systems and can be adapted to all roll sizes. Our vertical conveyors, upenders, stoppers, turntables and other devices are capable of handling all diameters, from the narrowest customer rolls until the largest and heaviest jumbo rolls. 
Staying on top of development

Our systems are designed for maximum life-cycle and optimized energy consumption with efficient drive choices and the option for energy recovery. Since the introduction of our hydraulic-free lowering upender, our conveying systems have been practically hydraulic-free thus bringing heavy duty equipment on an entirely new level of sustainable operation (read more >>). We aim for less use of greases by means of maintenance-free bearings and other components wherever possible. Food grade lubricants are adaptable.
Our products are always delivered with complete state-of-the-art safety equipment engineered on the basis of dedicated risk analysis. We deliver device-specific instructions and safety trainings by our specialists. A high level of automation and maintenance-free spare parts add to operator safety. Learn more on our safety objectives >>.

Our systems are fully automated with operator-friendly interfaces. They feature individual device status pages with clear visualization and design. Diagnostics are available for operators and maintenance personnel, which our clients have praised to significantly fasten problem solving. All our system solutions are factory acceptance tested prior to delivery. More on system automation >>.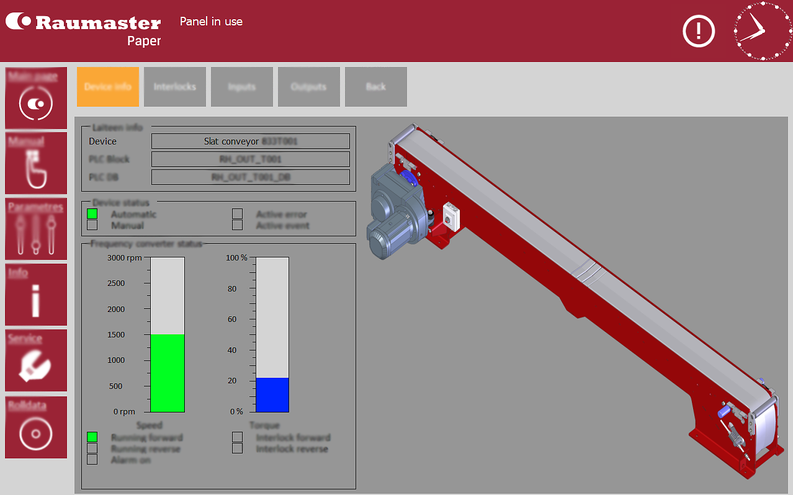 Share