Eletrical lowering upender
Raumaster was among the first to introduce an electrical lowering upender which was patented in 2002. Until then, the only option to power heavy duty lifting equipment of that kind had been using hydraulic drives. Applying counterweights as lifting and safety supports, Raumaster Paper was able to reduce the required amount of energy and achieve the same lifting force with a single electric gear motor. The same motor drives both lowering and lifting functions.
Additionally to energy efficiency, the new equipment had other benefits as well, since it required a significantly smaller working envelope. Compared to conventional hydraulic devices, the space requirement was almost cut by a half. The innovation also benefited clamp truck handling, since two or more rolls can be piled up together.
Although electrical roll lifting and lowering equipment are the standard today, the patent brought conveyor systems to an entirely new level of sustainability. Raumaster Paper follows that path duly by continuous product development. Read more on our sustainability objectives (read more >>) and innovations (read more >>).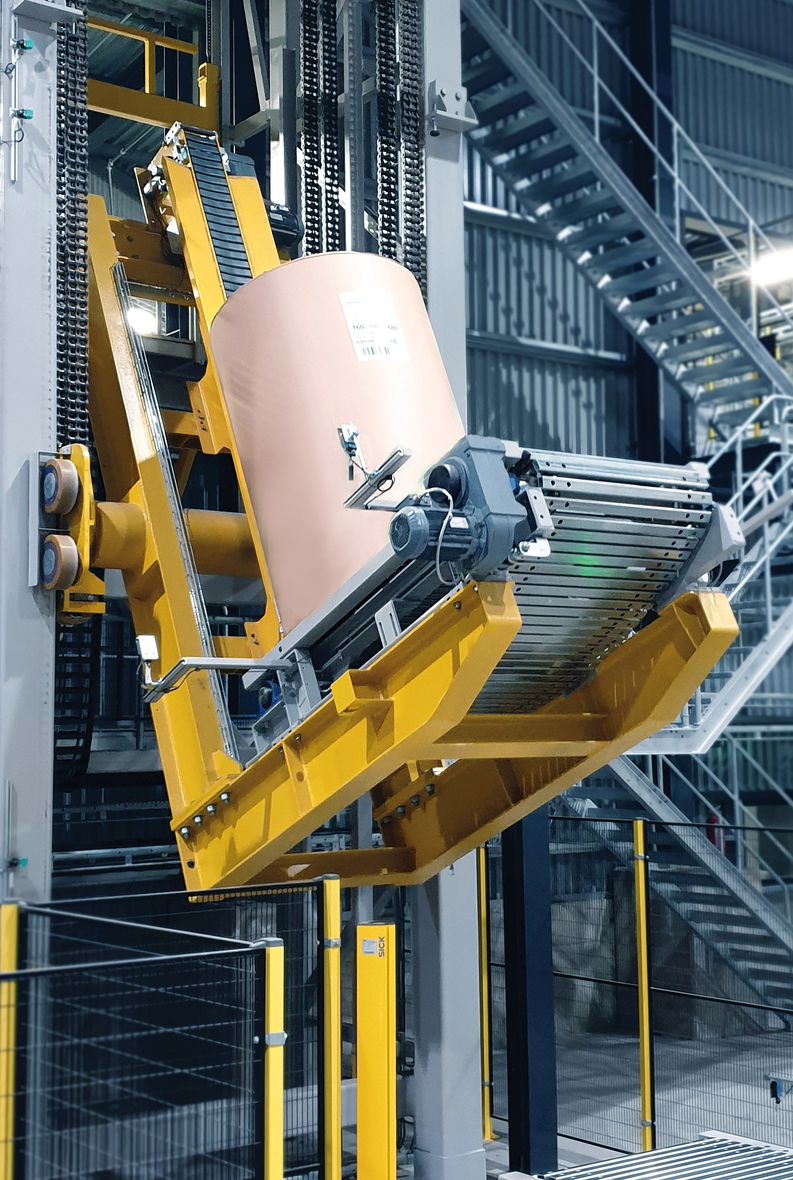 Share