Introducing: Raumaster Warehouse Management System (RWMS)
Our most recent fully automated storage solution covers everything from the roll arriving into the warehouse until automatic truck loading. RWMS offers the key to supply chain optimization as it controls the storage roll flow 24h/7d. This innovative software is modular and fully expandable.
Raumaster Warehouse Management System (RWMS) comprises:
Intelligent and flexible stock placement and routing system
Data driven (parameters, rules)
User-friendly graphical interfaces
Easily customized
Truck loading
Link to MES
RWMS can control:
Cranes
Conveyors
Automated Guided Vehicles
Clamp trucks with mobile terminals
Other automated handling equipment
Locations / orders / articles: amount of controlled units practically unlimited.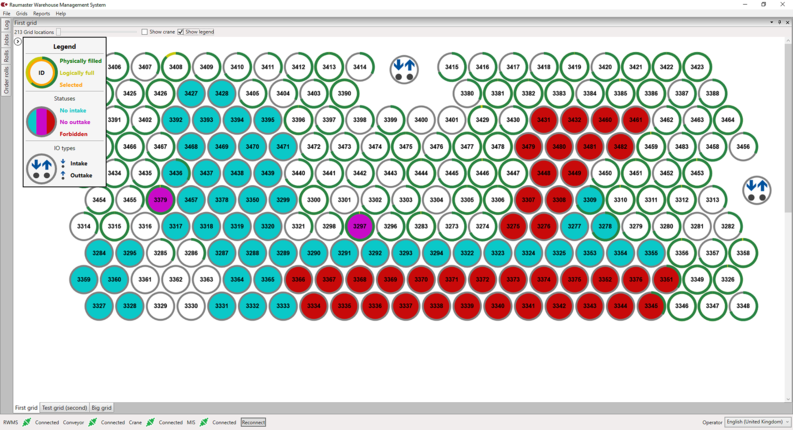 Share